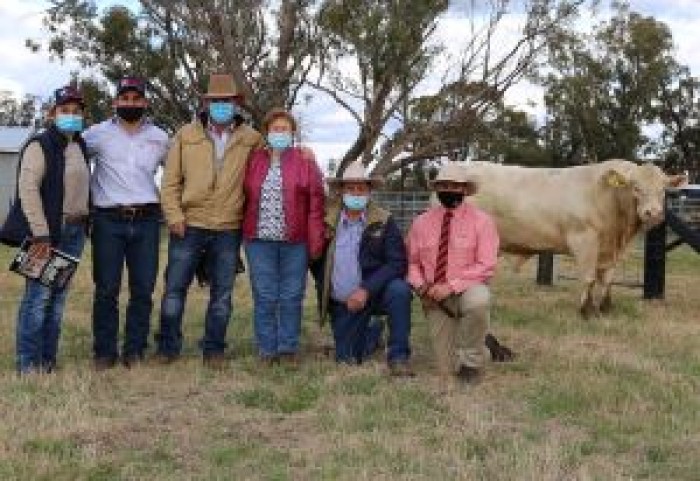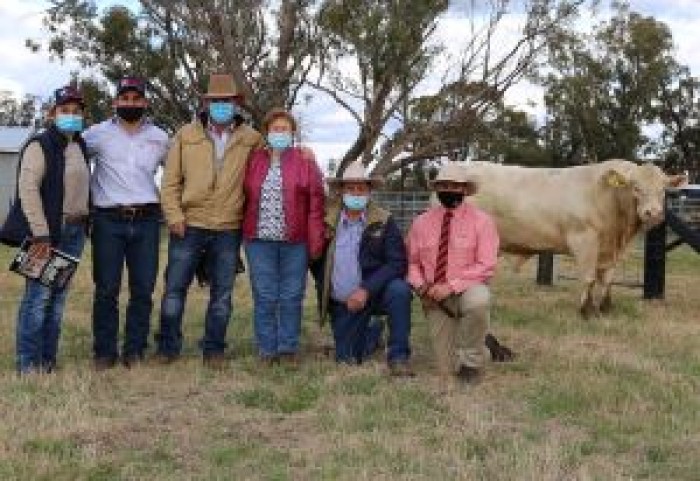 On the back of record breaking cattle prices across the board, increased demand and limited supply of bulls, new highs were achieved.
We would like to sincerely thank all purchasers, underbidders and long time supporters of our program. Many of whom have weathered the challenging seasonal conditions over the past few years, your commitment to keeping your breeding herd is applauded, it hasn't been easy. There were 108 registered bidders and many more online. 87% of the bulls sold to repeat buyers across the country from King Island, South Australia, Victoria, Central Queensland and the Northern Territory.
The Top priced bull for the sale was LOT 62 Temana Quest secured by Moongool Charolais at Yeulba in Queensland. The $42,000 price tag was pushed along by underbidder Palgrove Charolais. Quest is an impressive individual physically and backed up by a good data set being in the Top 5% of the breed for IMF, 15% for 200 day growth, 20% for 600 day growth and scrotal size and Top 25% for 400 day growth, Carcase weight, EMA and all Index values. Quest sets a new record for Temana as the highest price bull ever sold.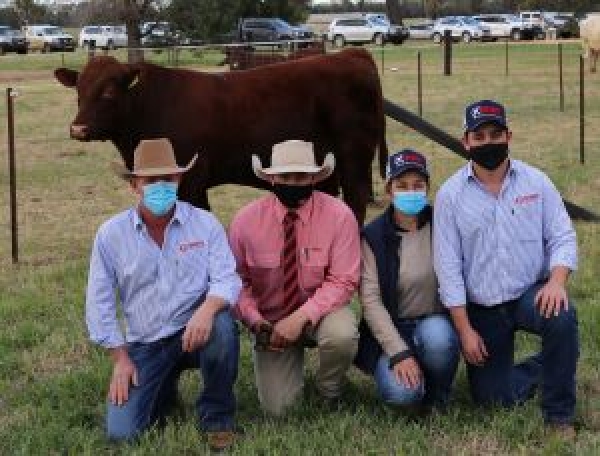 The Top priced Shorthorn bull was Lot 13 Futurity Quadrant for $37,000 to Butterleaf Pastoral at Glen Innes. Quadrant has a real sire appeal combined with tremendous thickness and volume. He is in the Top 5% of the breed for All Purpose Index.
58/58 Shorthorn bulls Topped at $37,000 for Lot 13 Futurity Quadrant, to average $17,293
28/28 Charolais bulls Topped at $42,000 for Lot 62 Temana Quest, to average $12,536